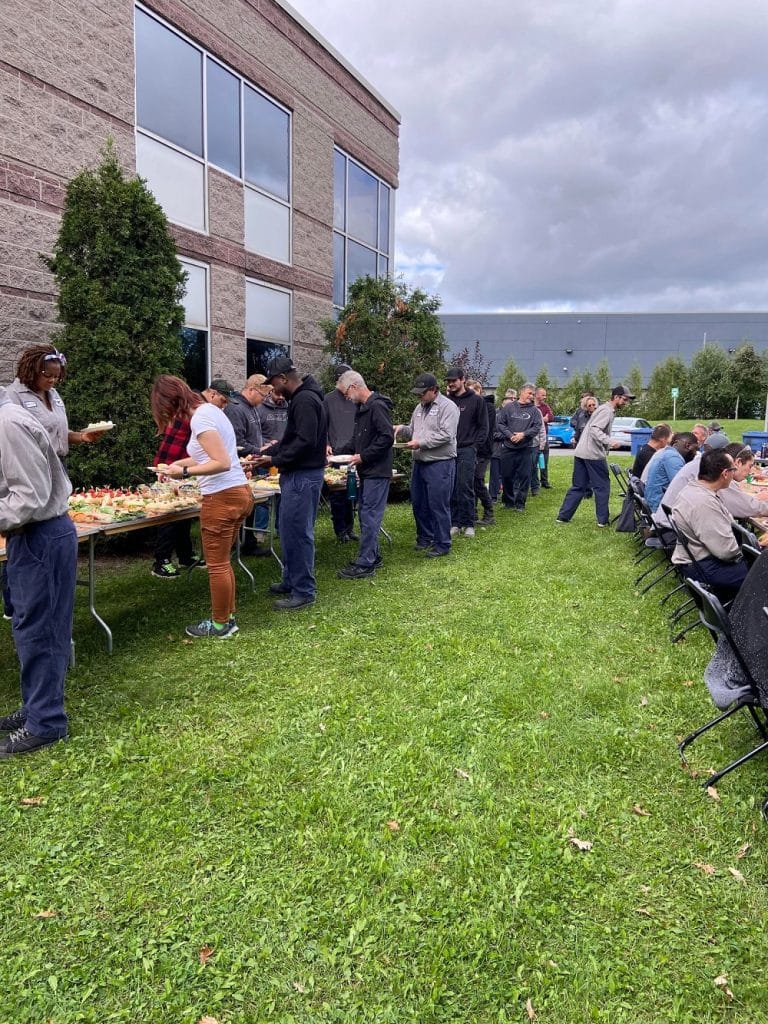 Every year, we organize an important event: our employee dinner, which takes place directly on our Boucherville site.
This event, which usually takes place during the first week of September, brings together all 70 of our employees.
The initiative, which has been in place for around two decades, aims to bring together all members of the AIF family in a warm and friendly atmosphere.
Company President Jean-Francois Fafard delivers a speech recognizing the invaluable contributions of every employee to the company's success. It's a time when individual efforts are recognized and celebrated collectively.
The event is much more than just a business meeting; it's a valuable opportunity to forge links outside the confines of the workplace.
All employees, including those working at customer sites, are released early that day to take part in this special day at the plant.
This approach underlines the importance AIF places on team cohesion and the recognition of each individual's work.
During this annual event, each employee has the chance to get to know his or her colleagues better, outside the workplace, and can discover each other's passions, interests and backgrounds.
This approach is very important to AIF's policy, and helps to strengthen the bonds between team members as well as creating a warmer, more collaborative working environment.
By regularly bringing its employees together in an inviting and friendly atmosphere, AIF demonstrates its commitment to the well-being of its team and the valuing of each individual within the larger AIF family.